Taxi to Leeds Bradford Airport
Welcome to your complete taxi guide for Leeds Bradford Airport.
Skip straight to find our:
Get your taxi business in front of people traveling to and from Airport.
There are different options to suit you.
Add your Business
Estimated taxi fares: Leeds Bradford Airport to Leeds City Centre
Leeds Bradford Airport is approximately 9 miles away from the centre of Leeds. Save time and money by booking your taxi in advance with one of our recommended Leeds Bradford Airport taxis.
How much is the taxi fare from Leeds Airport to the city centre?
| Vehicle | Single Trip | Return Trip |
| --- | --- | --- |
| Saloon Car (up to 4 passengers) | £33 | £56 |
| Estate Car (up to 4 passengers) | £40 | £65 |
| Executive Car (up to 4 passengers) | £50 | £73 |
| People Carrier (up to 6 passengers) | £58 | £86 |
| Executive People Carrier (up to 6 passengers) | £73 | £149 |
| 8 Seater Minibus (up to 8 passengers) | £82 | £157 |
| 16 Seater Minibus (12, 14 or 16 passengers, depending on luggage) | £145 | £261 |
* Please note that these prices are only estimates. Fares can vary depending on routes, taxi firm rates and time of journey. Please contact a firm directly for a quotation.
Is there a taxi rank at Leeds Bradford Airport?
Yes! Arrow Cars are the airports official taxi partner and have access to the airports forecourt, right outside the terminal building. It doesn't matter where you live in the country, they can take you to and from Leeds Bradford Airport. There are designated points available for pick up and drop off outside the terminal entrances for its passengers. Their vehicles can cater for up to 8 people.
How do I book with them?
Online, go and their website and book your fare. It's the easiest and quickest!
Via their app. Most people tend to use their phones to do everything these days so simply download their app and book yourself a taxi this way.
You could also contact them by phone, their number is: 0113 258 5888
Or if you've simply decided last minute that you wanted to book a taxi then you can always book in person too when you're at the airport!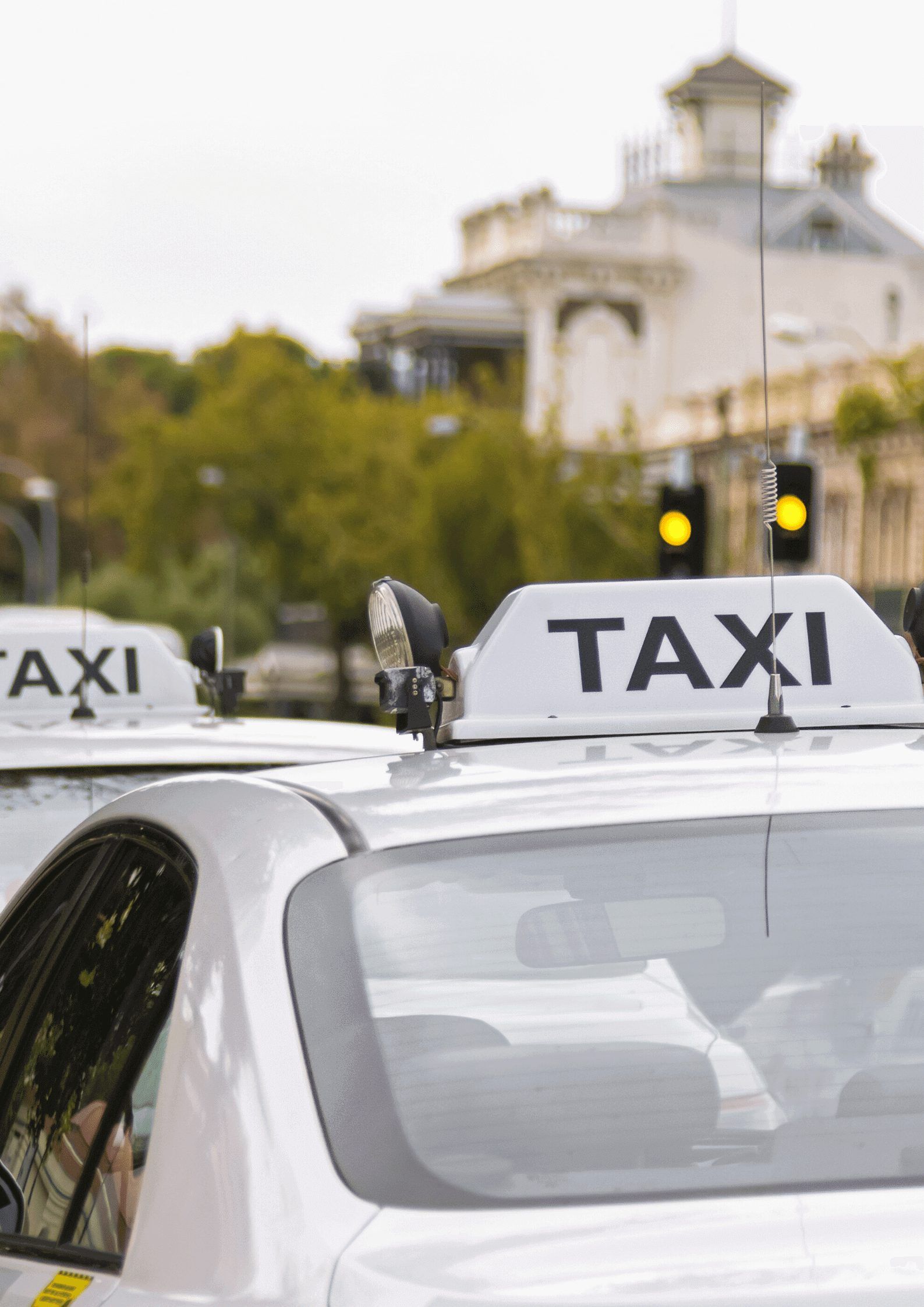 Taxi and minicab services to Leeds Bradford Airport
Leeds City Council licenses both Hackney Carriages (i.e. taxis) and private hire vehicles (or minicabs as they are commonly referred to) for airport transfers. Taxis licensed in Leeds are predominantly white in colour with a black boot and bonnet. Meanwhile, those licensed in Bradford are white with a diagonal green stripe. All fares are metered in Leeds taxis, whereas private hire vehicle fares are based on mileage. It is advisable to agree a price before getting into a cab, no matter how keen you are to get to or from the airport. Both types of vehicles can only be licensed if both drivers and vehicles have passed a series of checks, such as CRB clearance.
Pre-booked pick-ups will normally offer a meet and greet service. However, some companies will seek to keep down parking costs by asking you to call the driver to arrange collection once you have picked up your luggage.
A standard taxi from Leeds to Leeds Bradford Airport cost cost around £35 and this is the same to or from Bradford. Mini buses are widely available for larger parties and will normally work out cheaper than hiring more than one taxi.
Top Tip: Even if your driver is meeting you inside the airport, you should ask for their contact number so that if you are delayed, you can let them know. In many instances there will be a period of around 45 mins allowed for the driver to wait and after that they will return to the office. At a small airport such as Leeds Bradford this should of course be adequate, unlike busier airports such as London Heathrow.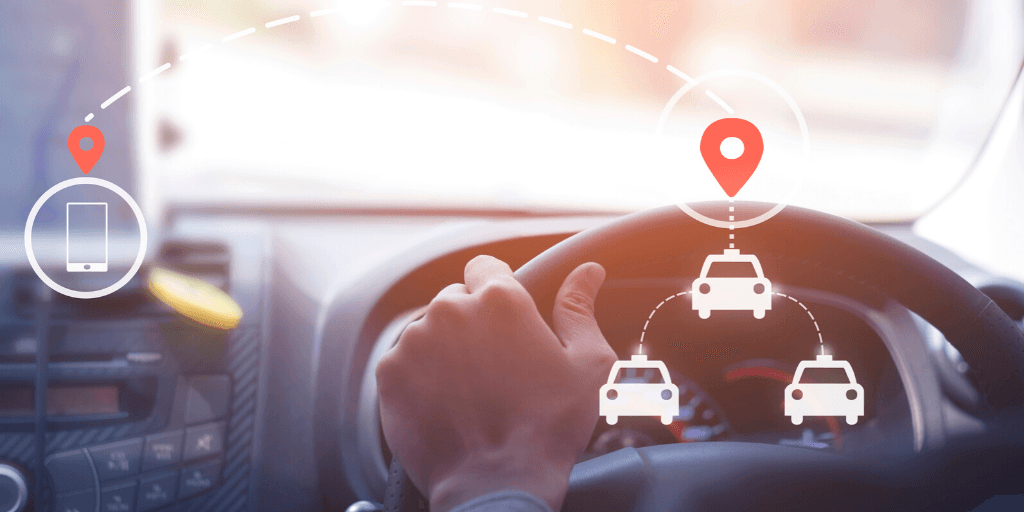 Sightseeing near Leeds Bradford Airport
Whether you are flying into Leeds Bradford Airport as a gateway to the beautiful Yorkshire Dales or purely to spend time in the cities of Leeds or Bradford, there is plenty to see! Why not take a trip to visit Temple Newsam estate or stroll along the River Aire to marvel at Kirkstall Abbey?

Leeds
Once in the city, known as the Knightsbridge of the North, shoppers will be in their element, with prestigious designer stores alongside the many quirky independent retailers in the various Victorian arcades.
For foodies, a visit to Kirkgate Market with over 800 traders is a must. For the culture vulture there are plenty of theatres such as the Leeds Grand Theatre and Opera House, as well as the City Art Gallery with an excellent collection of art dating back to the early 19th century.
You can also find the Henry Moore Institute, the Leeds Library, the Royal Armouries Museum housing the national collection of arms and armour and the Howard Assembly Room. There are also some fascinating stately homes such as the aforementioned Temple Newsome and Harewood House as well as The Leeds Library, an incredible building dating back to 1768.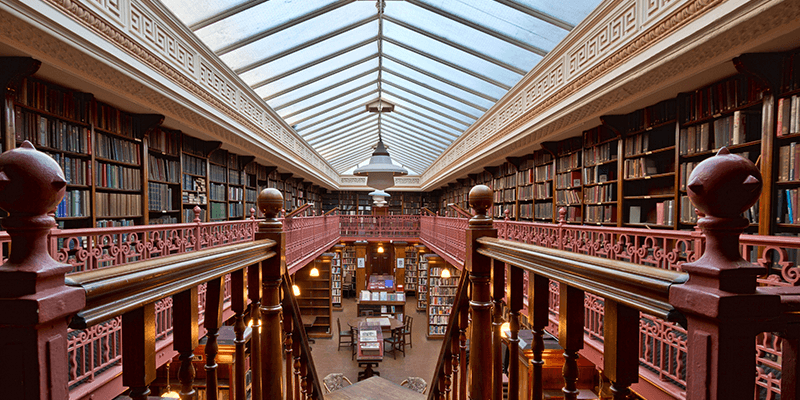 Bradford, Saltaire and Haworth
If you are a curry fan then venture 20 minutes west of Leeds for a meal in one of Bradford's many authentic curry houses. Head to Centenary Square to pick for yourself! You'll also find an array of cuisine from all over the world; from Thail and Chinese to Arabic and North African.
The National Media Museum is one of Bradford's most famous cultural attractions and well worth a visit. There are also museums devoted to Bradford's industrial past as well as local and natural history such as the Peace Museum, unique in the UK. Nearby Saltaire, a UNESCO World Heritage site, is an excellent illustration of a Victorian village and if you are a David Hockney fan you will enjoy seeing the huge collection of his work at Salt Mills. Bronte fans will enjoy a trip to nearby Haworth, and the Bronte Parsonage Museum is definately worth a visit.
The 7 mile trip to Bradford will take around 20 minutes but you can always double check when booking.